STRATEGIC WEBSITE DEVELOPMENT – DIGITAL MARKETING – WEBSITE PROTECTION
Let us help you navigate the web. More than just website designers we are your digital marketing partners. 
WE'RE YOUR EVERYTHING DIGITAL MARKETING FIRM
Corporate brand design, WordPress website development, content creation, ongoing website support, security, and maintenance.
In today's rapidly evolving digital business world you must be prepared to move quickly and embrace change as it happens. At Jordan Hunter Digital Marketing, we pride ourselves on being flexible, innovative, and always on the cutting edge of technology. Standard website maintenance and security assistance is just the "tip of the iceberg". Our clients look to us for support and guidance when they require more "outside­the­box" products and services to grow their businesses.
We take our client feedback and begin the process to deliver the products and services required. We understand that once your website is completed, you now need to focus attention to increasing sales, marketing, and lead generation.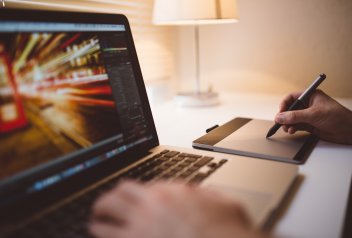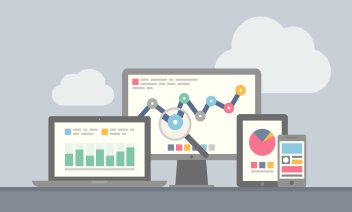 STRATEGIC WEBSITE DESIGN, DIGITAL MARKETING, AND INNOVATION.
At Jordan Hunter Digital Marketing, we are constantly monitoring the latest technology and marketing innovations to determine if this will help our clients grow their businesses more efficiently. The internet is constantly changing and evolving, today's best marketing strategies could be obsolete within a few months. It's vital to have a marketing partner who's willing to grow with the times.
Our approach focuses on getting your business the results you desire. We believe professional and stunning design matters and must be equally met with clear business goals and objectives being built within your overall website design.
STRATEGIC WEBSITE DEVELOPMENT
A "pretty" purposeless design without the right functionality will never get your website in the search engines.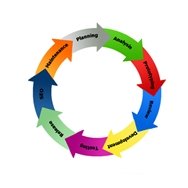 When thinking about building or redesigning a website most people immediately think about hiring a website designer to help them. The real truth is that website design is only a part of the process of creating a website. The "backend" development of your website is extremely important if you desire to have a website that not only looks good but performs well at the same time.
STREAMLINE MODEL MEMBERSHIP WEBSITES
We will assist you in transforming your 5, 10, even 20 years of experience into a full step­by­step signature course quickly.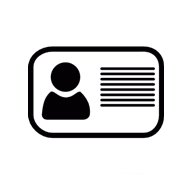 Our Streamline Model Membership Websites are the most flexible and complete way to generate recurring income as a teacher, coach, or trainer without trading your time for money. As a seasoned professional in your industry you know your expertise has "high demand and value". However, your time holds the highest value. Let us help you turn your expertise into a full online course.
 WEBSITE PROTECTION & MAINTENANCE
Concerned about hackers, bugs, ongoing website changes and updates?
"Over 60 Million Websites Run On WordPress, This Makes the Platform Very Attractive to Hackers, It's Extremely Important to Keep Your Website Protected"
Our Safeguard Protection Plan includes a wide variety of services and features to keep your website safe, secure, and performing its very best!
OUR EDGE
Although the digital marketing industry continues to expand; our core service continues to be custom website development which goes well beyond simple website design. Our clients enjoy the personal attention they receive through real live communication, not just email. We work with you side­by­side to capture the true essence of your business brand. Your website is often the first and maybe only opportunity your business has to persuade a potential customer to do business with you and we take that seriously.
We take great pride in the outstanding websites and other digital products we have developed for our customers over the years; however we recognize that service is our real business. Our success is based on happy clients and word­of­mouth referrals, which are only as good as our last project.
OUR RECENT WORK
Ready to
Start

Your Project?

OUR CLIENT REVIEWS
Thank you for all you do ! The whole Jordan Hunter Marketing team are a blessing in our business and always top of mind when we need marketing or any online presence services. Wouldn't be able to reach the masses without your help. An essential piece to our team! Thank you!!
Michelle Paez
Founder, Spark Properties, / Cofounder of CashFlow Properties Academy
One of the great things in life is when you meet people demonstrating leadership at a high level in their industry. Terrie and I had a conference call with Sye yesterday and she is one of those people. Thank you Sye!
Jon & Terry Hull
A Legacy Undone
Working with Sye Wells and has been so much more than just having a website developer. I came to her with a new brand, products still in development, some challenges in my sales funnel, and a whole bunch of ideas that I did not know how to implement. In addition, I did not know how I was going to be able to fulfill my dream of being able to travel for my business and still serve my clients. So far, we have created automated systems for my free events, as well as an 8-week online course, which has enabled me to truly leverage my time and be able to plan my business year to include the live events and leisure travel that gives my life meaning. I am thrilled I chose to work with Sye, Marcus and the whole team at Jordan Hunter Digital Marketing. She and her team have delivered and continue to deliver above my expectations.
Lisa Prosen
Lisa Prosen International, LLC Founder, Practical Solutions for The Highly Sensitive Soul™
My yoga studio was about to open in a few days and my Facebook business account wasn't working correctly, and we were in an active marketing campaign. Sye stepped in with her calm collected self and soothing voice and stayed on the phone with me for at least an hour until it was fixed and beautiful! Thank you Sye... It meant the world!
Lauren Golen
Founder LivYogaInstititute.com
It has been such a pleasure to work with Sye Wells. As a person of passion, I recognize it when I see it… and Sye's GOT IT! She is not only passionate of what she does, but efficient, creative, and totally knows her stuff. I needed my website done within a week and her and her team pulled it off! Very supportive and spent time with me on understanding my website. My clients love my new website and are going to be using Sye Wells, and the team at Jordan Hunter Digital Marketing for their upgrades. Thanks Sye again.
Kathleen Pagnini
Founder Pagnini Pilates
It has been a complete blessing working with Sye!! I came to her with an outline of what I wanted to do and no real details. She walked me through everything step by step and has brought my vision to life right before my eyes!! She was able to interpret my needs and anticipate things before I even asked for them. I had no idea how this would turn out. She helped my weave the best pieces of me into a platform to share with the world! I look forward to "shining on line" because of Sye!!
Cindy Rodriguez Kelley
Founder www.moldbreakerssociety.com
Working with Sye and her team has been a pleasure. Sye really took the time to listen to what my vision was, made excellent recommendations and created a web site that I truly love. The response time and follow up was immediate which is invaluable. She is reliable, dependable and gets the job done. Thank you for your help and professionalism and I highly recommend Jordan Hunter Digital Marketing for any of your web site need. In fact I have used her services many time!
Laura London
Founder of HotandHealthyBody.com
Sye, I am very happy with what you did for me with Weight Waggers, and all the consulting you provided our company to help us achieve our goals. It was everything I asked for. And I am still planning on working with you in the future. I like you as a person and you are very professional with great communication skills and love your commitment to excellence.
Dr. Theresa Nesbitt
Founder of www.weightwaggers.org
It has been an absolute pleasure working with Sye. Very excited to put our new membership site in our clients hands. Very beautiful looking site! Would not hesitate to hire Sye again for our future projects. Thank you!
Ivan & Robby
Co-Founders of Faster Fitness Solutions.
I LOVE my finished product. I will be working with Sye Wells and her team for a long time. I have had several other companies build other websites for me and this was the best result and most fun I have experienced with website design. Customer service was professional; very quick to answer questions and make any changes. It was a pleasure to speak with them. They made the process so simple for me. Thank you Sye Wells and team. I am grateful to have found you.
Dr. Paula Liebeskind
Founder of www.IHavePowerSeminars.com
Your team receives my highest recommendation, top quality product, top quality service = outstanding results. Exceeded my expectations, very clean, very simple, fitted my brand perfectly.
Gordon Tregold
Founder of F.A.S.T Method TM
15 minutes! 15 Minutes is all it took with Sye Wells to take a program launch from $360.00 to nearly a $12,000 month. Sye was able to help me take my initial concept of my package launch and help give me clarity in the vision of automating my process and confidence in what I was offering to my clients. Thus shifting my pricing package creating a 3000% increase in a 3 week launch.
Lydia Martinez, Momentum Mentor
www.MetabolicMethod.com
Sye Wells and her team guide you through the process of leveraging and monetizing your business. They aren't just a web services company, they are a company that serves high performing entrepreneurs.
Tammy Kling
CEO – On Fire Books