The Jordan Hunter Digital Marketing Team
We strive to provide our clients with well-developed, professional websites that showcase their brand in a positive light. Take a moment to meet our founders and learn more about them here.
Jordan Hunter Digital Marketing (formerly SyeWells.com Digital Marketing) was established as a website development company back in 2009 by company founders Sye & Marcus Wells. Although the digital marketing industry continues to expand; our core service continues to be custom website development which goes well beyond simple website design. Our clients enjoy the personal attention they receive through real live communication along with email. We work with you side-by-side to capture the true essence of your business brand.
Your website is often the first and maybe only opportunity your business has to persuade a potential customer to do business with you and we take that seriously.
We take great pride in the outstanding websites and other digital products we have developed for our customers over the years; however we recognize that service is our real business.
WHY US?
In today's rapidly evolving digital business world you must be prepared to move quickly and embrace change as it happens. We pride ourselves on being flexible, innovated, and always on the cutting edge of technology. Standard website maintenance and security assistance is just the "tip of the iceberg". Our clients look to us for support and guidance when they require more "outside-the-box" products and services to grow their businesses.
We are constantly monitoring the latest technology and marketing innovations to determine if this will help our clients grow their businesses more efficiently. The internet is constantly changing and evolving, today's best marketing practices could be obsolete within a few months. It's vital to have a marketing partner who's willing to grow with the times.
Sye Wells – President / co-founder
Sye transforms and monetizes businesses. She is an inspiration to thousands of entrepreneurs who seek to engage, connect and multiply.

Online, her newspaper ShestheCEO.com inspires women owned businesses to excel, reach higher, and create a greater global impact.
​Sye is relentlessly committed to effective business solutions and powerfully simple communications. Her areas of expertise are sustainable design solutions, and integrated brand identity systems, brand design and strategy, web design, digital media strategy, site architecture, and site marketing.
​Sye Wells is a highly sought after web presence business consultant and speaker.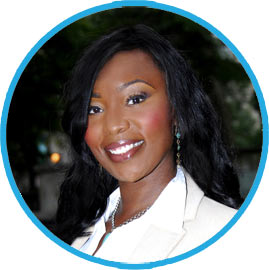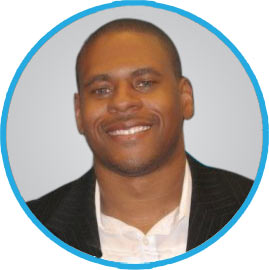 Marcus Wells – VP of Operations / co-founder
Marcus is a former mortgage banking analysis and certified project manager who understands the importance of having the right systems in place to enhance the customer experience.
Marcus is committed to the continuous improvement of the customer service experience. By combining his productivity training in lean six-sigma with the latest technology he continues to find ways to better serve the needs of the client. His philosophy is to create a "hassle-free" experience for the client and this can only be accomplished by creating strong, easy to follow systems that allow the client a "push-button" experience before receiving the final deliverable.
Tammy Kling – Chief Corporate Communications Storyteller
Tammy Kling is a wordsmith, corporate communications expert and global best-selling author in more then 26 countries. As a publishing coach, Tammy works with CEOs, celebrities, professional athletes, and other world changers to tell their story. Tammy Kling was called one of the world's top ghostwriters by Virgin.com but her true gift, is using words to change lives. Whether it is in a corporate training setting, or delivering a Keynote, or writing books for world changers, Tammy's focus is on communication that builds, elevates, and provides clarity. Huffington Post did a recent feature on Tammy called The Power of Words. Her work has been featured in the NY Times, Wall Street Journal, Dateline NBC, Extra and Primetime. Tammy is a graduate of the University of Florida College of journalism and communications, with specialties in abnormal psychology and brain neuroscience, at Harvard. Tammy is a global best selling author and thought leader. She has led OnFire Books for a decade, building books with some of the worlds most celebrated leaders. OnFire Books has crafted content for corporate communications initiatives with leaders and teams inside companies such as, Dial Corp, First Command, American Airlines, Medstar healthcare and hundreds of others.